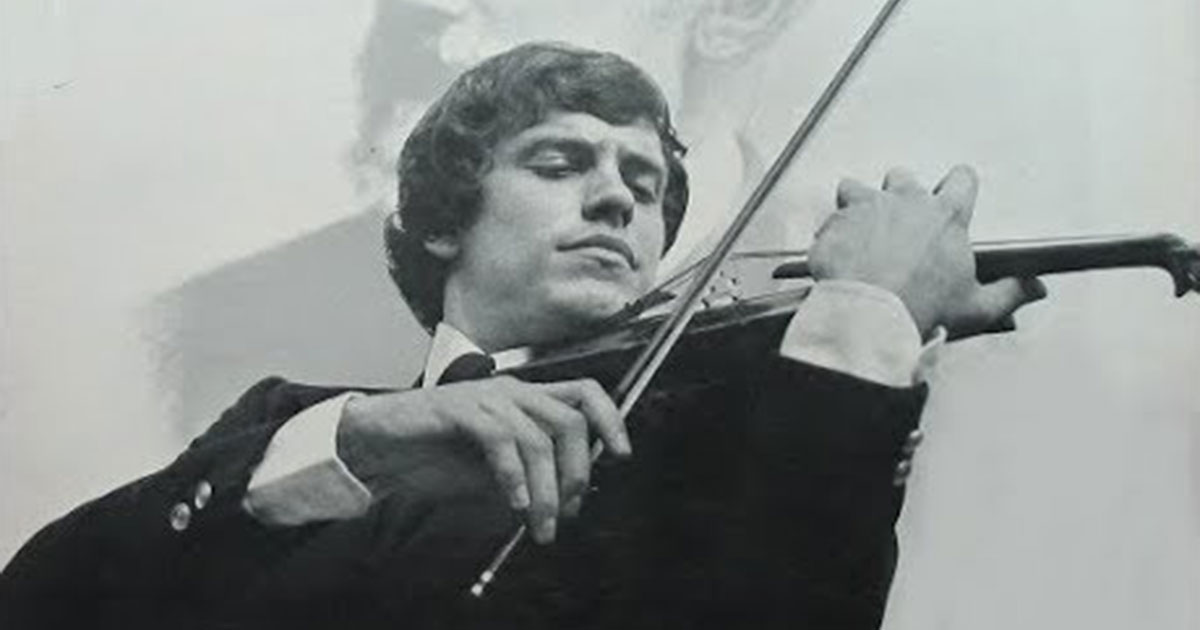 In 2011, classical violin virtuoso Eugene Fodor died at age 60. Fodor was born in Denver and made his solo debut with the Denver Symphony Orchestra at the age of ten. Dubbed "the Mick Jagger of classical music," he made international headlines after earning a top prize in the 1974 Tchaikovsky International Competition.
Featured Photos


The Rolling Stones, Denver Coliseum, November 1965.
The Rolling Stones, Denver Coliseum, November 1965
The Rolling Stones put their talent on stage in Colorado for the first time on Nov. 29, 1965, when they were still a pop group. Nicholas DeSciose, 19, took on the assignment of shooting the concert.
Red Rocks Amphitheatre
1980-1987
Photojournalist Bill Warren shot practically every concert at Red Rocks Amphitheatre in the early and mid-1980s. He picked this assemblage of his archival images exclusively for the Colorado Music Experience.
Denver Coliseum 1956-1960
George Kealiher, Jr.'s relationship with management allowed him—and his camera—backstage when national acts were booked at the newly constructed Denver Coliseum, which started operation in 1952.
Telluride Bluegrass Festival
The Telluride Bluegrass Festival is widely regarded as one of the world's most important outdoor festivals. Tim Benko, who has shot TBF for more than three decades, shares some of his favorite images.