The Peak Lounge 1994-2000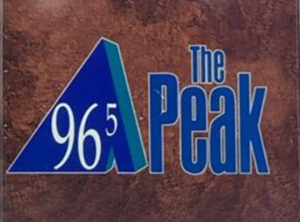 In the '70s, Boulder-based KBCO created the album-oriented rock format (known as adult album alternative or Triple A), and for years was the only station of its kind in the Denver market and the country, on top of the radio ratings. But after Noble Broadcasting purchased the eclectic station in 1987, ratings eroded, and by the '90s, the radio landscape was as rocky as the mountains west of the city. As other corporate-backed stations had filled the vacuum, KBPI was transformed and stations branded as KIM 100, Magic FM and Alice 106 tried variations on a rock or pop format. KAZY was gone, and the progressive KTCL, the lone independently owned station, served modern rock to the alternative crowd but was Fort Collins-based.
In 1994, 96.5 KXPK—"The Peak"—cracked the radio dial touting its local ownership and its desire to take on the corporate giants by building a radio station from scratch in the country's most competitive market. Ray Skibitsky, the station manager, snatched 10 other expatriates from KBCO, including popular disc jockey Doug Clifton, who joined as program director. Located in Lakewood, a state-of-the-art broadcasting studio was built—and the Peak Lounge, a cozy performance space designed for select listeners of the station, with sound by ListenUp.
The Peak Lounge became an integral part of the heritage of live music in Denver. Beginning with Harry Connick Jr., it hosted hundreds of performances by a wide range of artists—from performers about to make it big to local acts to national superstars. Proceeds from CD sales went back to the Denver community through the Peak Foundation, the station's non-profit arm.
In 2000, 96.5 KXPK was bought by Emmis Communications of Indianapolis. Two ownership changes later, it now broadcasts in Spanish as La Tri Color.