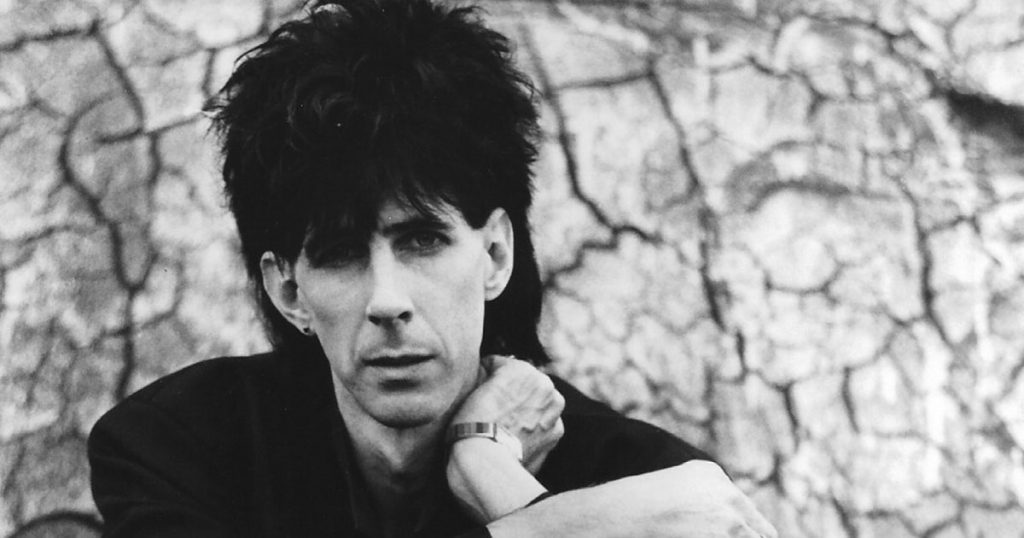 Ric Ocasek, 1986
When the impossibly tall man with obsidian hair walked into the Gavin A3 Summit in Boulder in 1997, people attending the convention couldn't help but stare. Yes, it was Ric Ocasek, the former leader of the Cars, America's first new wave band to attain massive commercial success during the late Seventies and early Eighties. The soft-spoken Ocasek had shifted gears, launching a second career as a sought-after producer.
I had more than a passing acquaintance with Ocasek, and I was impressed that he had never faltered in his musical values. In his hotel room after the convention, he acknowledged that his devotion to his art had only intensified through the years.
"I still get off on the music that's current—to me, it sounds just as fresh as ever," he said. "I don't pay too much attention to the age thing. Music is here forever, and I wouldn't want to be stuck thinking that it was only good in a particular period of time. I love change, and I would rather live in the future than in the past."
On September 15, 2019, Ocasek died of heart disease at age 75, and the music world lost another truly remarkable person.
A lanky, steel-eyed fellow, Ocasek steered the Cars' path with his mastery of a smart, artful and accessible style, contributing his unusual lyrics and mock aloofness to the band's arresting debut album and hit single "Just What I Needed." I immediately became a fan and tracked him down backstage at the Santa Monica Civic Auditorium, where he readily admitted he had a certain concept in mind for the execution of his songs.
"I wanted a clean sound to go with the visual aspects of what we're doing," he told me. "The Cars is a name that just seemed to fit—it's simple, almost futuristic, and it's all-American. The band is trying to be crafty—to put some artiness back into singles. I just like playing around with words, putting sounds and rhymes together. Sometimes the effect is vague, but the indirectness is what appeals to me. I just can't write songs any other way. I want people to define the songs on their own terms."
The Cars appeared at Mile High Stadium in Denver in 1979, playing the "Sun Day No. 2" stadium show with Ted Nugent, Heart, UFO and the Rockets. The gig was the band's first American date on a tour to support Candy-O, the follow-up album to the double-platinum debut album. Would the Cars forget what made them million-sellers in the first place? Ocasek and I had a good laugh about that rhetorical question, since he had played me a demo that included all of the new songs a year earlier.
"All of the songs were stockpiled, some of them even longer than the songs on the first album," he smiled. "We just went into the studio and played our demo and told Roy (Thomas Baker, their producer) that he'd better learn it, too. We knew what we were doing."
I caught up with the band in Dallas in 1980, when Panorama, the Cars' third album, had just gone Top 5. Ocasek was one of the most approachable musicians in the business, but in concert, his Bruce-Lee-on-Sominex dance steps gave off a chilly vibe. Kids figured that if they got near him anyway, he would speak to them in Martian.
"The critics think we're too cool for our own good. We're really just five normal guys in a band that has a particular sound," he said. "You've got to understand, it's only the eccentricities of everyone in the group that make up that aura."
Ocasek was fighting off a cold following a performance at Denver's McNichols Arena in 1982 in support of Shake It Up, another million-selling-plus album.
"We haven't had any backlash at all for our 'icy' performances," he said. "I did four or five little projects since the Cars' record came out"—Romeo Void (co-producing "Never Say Never"), Peter Dayton, the Dark, the New Models. "And I'll always do production, but for independent labels. I'm not really interested in doing high-budget albums for major labels, although it's been offered. But what can I learn? What fun can I have from that? None that I can think of. I don't want to give bands the Cars' sound. That's all bullcrap. I'd just as soon work with a lot of experimental street-level music. That's where the fun is. It's where you learn something."
The most adventurous solo artist of the individual members of the Cars, Ocasek took a sabbatical to commence work on his first solo record. He also produced an album by the influential synth-punk trio Suicide. Then Heartbeat City became the most heavily-aired release in the country—the fifth platinum album for the Cars, and "You Might Think," "Magic" and "Drive" all made big showings on the singles charts. Ocasek was tired of rumors concerning internal squabbling within the band.
"There's some truism to it, but the real story is that the band has to have someone to oversee everything, and it just so happens that I usually do it. I've always done it anyway, so it's nothing new." He stifled a yawn. "I have big plans that are going to be like everything else that I do—great fun and hard work."
The Cars broke up somewhat acrimoniously, and over the years Ocasek was offered tons of money for a regrouping. He demurred.
"I have a new life—new wife (supermodel Paulina Porizkova; they split in 2018), new children, the whole bit."
Ocasek was in demand as a producer for other modern rock groups, working with Weezer (notably the band's debut album), Nada Surf, Hole, Bad Religion, D Generation and Bad Brains.
"First of all, I look for bands whose songs and lyrics I like, who are special in the way they sound," he explained. "I try to maintain their integrity. I certainly would never prostitute a band. I'm a little more jaded about the business aspects, but I don't even mention those to the bands I produce. I want them to feel optimistic and have the fun of the climb. It's better to be naïve when you're first starting out and not have a good handle on how music is just a sales war to record companies.
"I think bands feel comfortable that I've already done it. I was in a band, and I do write songs. Usually they relate to me and probably trust me for those reasons. And they should, because I'm not really doing it for the money. I'm doing it for the love of music."
Ocasek was inducted into the Rock and Roll Hall of Fame in 2018 as a member of the Cars. No one was more deserving of that recognition. Farewell, friend…